Top Chiropractor in Elmhurst IL
Chiropractic care is a noninvasive and safe option to help ease chronic pain symptoms. Trusted chiropractic care is available at Integral Med. To learn more, contact us today for more information or schedule an appointment online. We are conveniently located at 340 W Butterfield Rd Suite 3C, Elmhurst, IL 60126.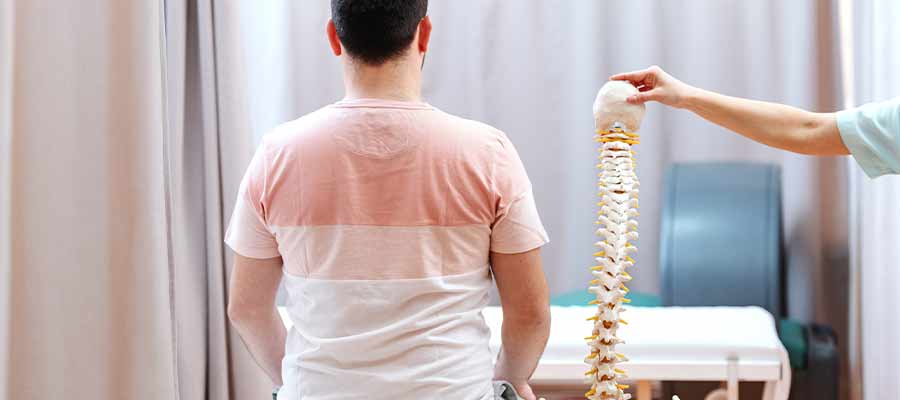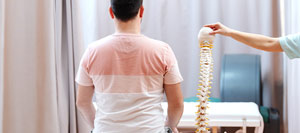 Table of Contents:
What is a chiropractor?
How can a chiropractor help?
When should you visit a chiropractor?
What does a chiropractor do on the first visit?
What is a chiropractor?


Doctor of Chiropractic (DCs), chiropractors, or chiropractic physicians specialize in diagnosing and treating disorders of the nervous and musculoskeletal systems. Patients of all ages can receive chiropractic care, including infants, children, and adults. Their treatment approach is conservative (non-surgical) and hands-on.
 
Visiting a chiropractor is similar to seeing any other doctor. After a chiropractor takes the patient's medical history, performs a physical and neurological examination, and relies on diagnostic imaging and blood tests to diagnose back pain, he or she diagnoses the condition.
 
An effective treatment plan is recommended by the chiropractor after the diagnosis has been made. The doctor refers the patient to the appropriate health care provider if the patient's disorder cannot be treated by chiropractic care. Chiropractors often treat patients alongside other healthcare providers.
 
It is not the practice of chiropractors to perform surgery. In chiropractic, hands-on manipulations are central to treating problem joints, but whole-body health is also emphasized. Physical therapy (performed by a physical therapist) and lifestyle counseling can be used to restore and maintain overall health.
 
It is possible for chiropractors to practice in different settings, such as a private or group practice, a multidisciplinary group practice, or hospitals and other healthcare facilities.
How can a chiropractor help?


A chiropractor can treat pain and injuries resulting from repetitive strains, sprains, accidents, or sports-related injuries. Your muscles, tendons, ligaments, and nerves can be healed with chiropractic treatment.
 
You may be able to overcome some or all of your symptoms by visiting a chiropractor. In a chiropractic adjustment, the vertebrae in your back are physically adjusted by a chiropractor. There are countless benefits to this type of procedure without the stress or invasiveness of surgery.
 
Over 80% of Americans experience lower back pain at some point in their lives. It is possible to treat this type of pain with medications and surgeries, but they can be dangerous, expensive, and ineffective. A chiropractor can help relieve your back and neck pain through a non-invasive adjustment. In addition, chiropractic treatment is often cheaper than other methods of managing back pain. By using the right treatment methods, you can save yourself from both mild and chronic pain while reducing the amount you have to spend on medical care.
 
One of the leading causes of pain, joint problems, and tension is inflammation. There are a number of diseases associated with chronic inflammation, including cancer, heart disease, and chronic pain. There are a number of benefits associated with chiropractic adjustments, including reduced inflammation.
When should you visit a chiropractor?


The most common reasons for visiting a chiropractor are back pain and neck pain. There are many people who find relief after only a few sessions, but some may need to attend up to once a week.
 
Your condition and how you feel determine how often you should go. People who work in an office setting, for example, often complain of lower back pain. The most common cause of work-related disability in adults under 45 is low back pain. In medical expenses and worker's compensation, back pain costs the U.S. billions of dollars each year. People can learn better habits and ease their pain by attending a chiropractic office regularly.
 
The most common reasons for chiropractic adjustments are back adjustments, prevention, pain relief, and spinal correction. The benefits of chiropractic care can be felt over time. It's important to keep your chiropractic appointments in order to benefit from chiropractic care. Preventive care is also popular with patients, such as athletes who want to avoid injury. Even if you aren't experiencing pain, visiting the chiropractor can still be beneficial.
What does a chiropractor do on the first visit?


During the first appointment, your chiropractor will assess your condition and make a diagnosis based on the best available evidence and recommendations.

A chiropractor can treat a wide range of medical conditions, including back pain. Other conditions, such as arthritis, diabetes, or osteoporosis, require an interprofessional approach from chiropractors and other health professionals. As a result, your chiropractor will coordinate your treatment with other healthcare professionals in your circle of care. The chiropractic team will provide you with pain relief for your spine, muscles, and joints through chiropractic care.
 
Chiropractic care is available at Integral Med. Call or book an appointment with Integral Med to find out how functional medicine can help you experience its many benefits. We serve patients from Elmhurst IL, Westchester IL, Addison IL, Carol Stream IL, Franklin Park IL, Berwyn IL, Bloomingdale IL and nearby areas!