Laboratory Services in Elmhurst IL
Laboratory services can help detect conditions early to promote positive health outcomes. Comprehensive lab testing is available at Integral Med. To learn more, contact us today for more information or schedule an appointment online. We are conveniently located at 340 W Butterfield Rd Suite 3C, Elmhurst, IL 60126.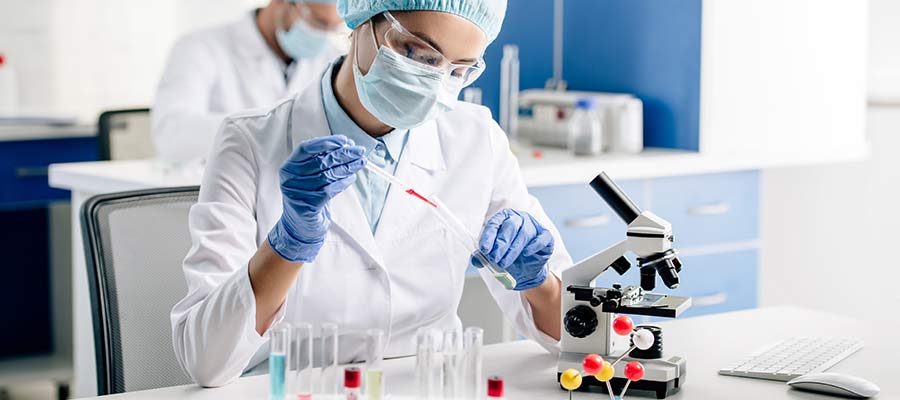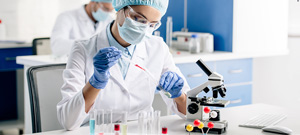 Table of Contents:
What type of lab testing is done at Integral Med?
What does lab testing check for?
Why do doctors recommend lab testing?
What are the benefits of lab testing?
Interested in advanced labwork
Brain
Hormones
Digestion
Detox
Metabolism
Pathogens
Immunity & Inflammation
Heart Health
Standard Testing
What type of lab testing is done at Integral Med?


The purpose of functional lab testing is to determine how your body functions as a whole. With these tests, you can determine how nutrition, stress, the environment, hormones, and genetics affect your body. In this way, you are in an excellent position to identify the underlying causes of health problems.
 
As part of your naturopathic assessment, Integral Med uses standard medical laboratory testing via blood and urine. The results of a blood test can reveal everything from cholesterol levels to blood glucose levels to markers of disease and imbalance. Your doctor will review the results and discuss them with you at a later appointment.
 
Functional and standard lab testing both have different benefits and with the option of both Integral Med can serve the patient as successfully as possible. Functional lab tests are excellent to survey the body as a whole and work in early detection while standard lab tests may be the most prudent option for an exact diagnosis when your provider is already aware there is a health issue.
What does lab testing check for?


• A laboratory test checks a sample of your blood, urine, or body tissues. Test samples are analyzed by a technician or doctor to determine whether they are within normal limits. -Testing uses a range because what is normal differs from person to person. The results of a lab test are affected by many factors.
• Additionally, your doctor may compare your results with those from previous tests.
• Routine checkups often include laboratory tests to detect changes in your health.
• Additionally, they aid doctors in diagnosing medical conditions, planning or evaluating treatments, and monitoring diseases.
Why do doctors recommend lab testing?


It is possible that the physician will take a sample of your skin, blood, or other bodily cells from you during your appointment. Our lab specializes in diagnostic dermatopathology, which helps diagnose a wide range of skin diseases and disorders. A sample is sent to a laboratory for further testing in order to determine a diagnosis. A lab test may be necessary when you visit your doctor for a few common reasons.
 
The most common reason people need further lab testing is to diagnose or rule out illnesses, diseases, and disorders. Typically, these tests are ordered when a physician suspects a patient might have symptoms or indications of a certain illness. Lab tests are conducted in this case by sending samples to a lab. According to the results, either the diagnosis is confirmed, or it is ruled out for the individual. Physicians can also use this information to determine the best course of treatment.
 
It is possible for a patient to be at risk for a particular disease. In order to screen for this disease, they may need to undergo further testing. A blood test is typically conducted to determine whether an individual has a higher risk of contracting that particular illness. If the patient does not exhibit any symptoms, this can help them understand the risk of contracting a disease even in cases when they are asymptomatic.
 
A person receiving treatment for a disease may undergo intermittent tests to monitor and track its progress. As a result, doctors will be able to determine whether the course of treatment is effective or if more aggressive treatment is needed.
 
Testing is sometimes done to monitor a patient's overall health. As a result, physicians will be able to provide more results from routine checkups by understanding more about the patient. Testing like this is preventive, as it typically tells you how likely you are to contract certain diseases. As a result of these results, you may be able to make any necessary lifestyle changes to prevent disease.
What are the benefits of lab testing?


Lab testing can be highly beneficial in the early detection and preventive care of potential health issues. They can help doctors identify conditions promptly, order treatment quickly, and suggest health and lifestyle modifications as needed.
 
Obtaining your required test results quickly is made easy with on-site, comprehensive laboratory testing and screening services. During a single office visit, clinicians can perform lab tests and access results from them quickly to diagnose or supervise patients' conditions. An onsite lab results visit can support a practitioner in starting or adjusting a patient's chronic medical treatment course in a timely manner. The instantaneous availability of lab results at a care location allows physicians to direct deteriorating medical cases to the ER or hospital as soon as possible. By viewing their onsite lab results, patients can receive behavioral guidance from physicians to manage their chronic health problems and maintain good health, such as modifying their lifestyles, nutrition, diet, and more.
Interested in advanced labwork


We offer multiple minimally invasive testing options such as saliva, stool, blood spot, hair, and urine testing.
Brain


• Neurotransmitters
• Blood Brain Barrier Permeability
• Autoimmunity
• Inflammation
• Alzheimer's-Associated Immune Reactivity
• Neurological Autoimmune Reactivity Screen
Hormones


• Stress & Immunity Hormones
• Thyroid Hormones
• Female & Male Sex Hormones
Digestion


• Pancreatic Enzymes
• Gallbladder Function
• Gut Heat Lining & Permeability
• Bacteria, Yeast, and Parasites
• Food/Herb/Spices Allergy and Sensitivity
• Inflammation
• Irritable Bowel
• SIBO (Small Intestinal Bacteria Overgrowth)
• Dairy/Lactose Intolerance
Detox


• Liver Detox Function (Phase I & Phase II)
• Heavy Metals
• Environmental Chemicals
Metabolism


• Sugar, Fat, & Protein Use
• Fatty Acids
• Amino Acids
• Minerals
• Vitamins
• Antioxidants
Pathogens


• Bacteria
• Viruses
• Parasites & Worms
• Mold
• Yeast
Immunity & Inflammation


• Immune Response
• Autoimmune disease screen (Joint, Muscle, Collagen, Brain, Thyroid, Pancreas, Lupus, Brain etc)
• Food & Environmental Allergies/Sensitivities (Food, Medicinal Herbs, Male/Female Herbs, Food Additives/Colorings/Preservatives, Antibiotics/Anti-inflammatory Agents, Environmental Chemicals, Preservatives)
Heart Health


• Omega 3,6,9, Trans & Saturated Fats
• Vascular Inflammation
• Advanced Cholesterol Panels
• Blood Pressure/Heart Key Nutrients
Standard Testing


• Just like your regular clinics & hospitals, we can test urine, saliva, and stool samples for various conditions and illnesses (from anemia to food poisoning and beyond..)

Lab testing is available at Integral Med. Call or book an appointment with Integral Med to find out how functional medicine can help you experience its many benefits. We serve patients from Elmhurst IL, Westchester IL, Addison IL, Carol Stream IL, Franklin Park IL, Berwyn IL, Bloomingdale IL and nearby areas!