VEMI Therapy Specialist in Elmhurst IL
VEMI Bio Synchronizer bed offered at Integral Med. It features three distinct modalities, vibroacoustic, electromagnetic and far infrared heat to synchronize the body's natural rhythm. The bed is designed to enhance the body's natural healing process, reduce stress, reset, restore and improve overall well-being. By using low frequencies, the VEMI re-establishes coherence and order within the bio-physiology of the body. One 30 minute session will give you the ability to have the feeling of relaxation and energy restoration which may last for days. Book your 30 minute or 60 minute session today. Contact us today for more information. We are conveniently located at 340 W Butterfield Rd Suite 3C, Elmhurst, IL 60126.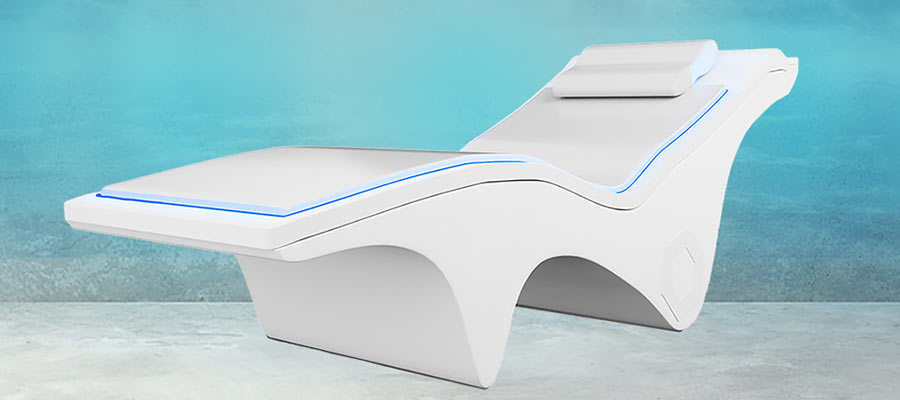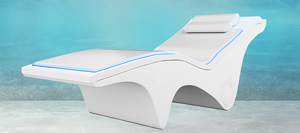 Table of Contents:
What is VEMI Therapy?
What are the benefits of VEMI Therapy?
What conditions can be treated with the help of VEMI Therapy?
Where to get VEMI Therapy near me in Elmhurst IL?
What is VEMI Therapy?


The history and origins of VEMI therapy emerged due to the growing recognition of the mind-body connection and the need for holistic approaches to healing. It was developed by a group of psychologists, neuroscientists, and mindfulness practitioners to integrate visualization, embodiment, and mindfulness techniques into a cohesive therapeutic framework. The origins of VEMI therapy can be traced back to the pioneering work of Dr. Daniel Siegel, a renowned psychiatrist and author, who emphasized the importance of integrating different aspects of the mind and body in therapeutic interventions. Building on this foundation, Dr. Patricia Jennings, a leading expert in mindfulness-based interventions, collaborated with Dr. Siegel to develop VEMI therapy. Their combined expertise and shared vision led to the development of a therapy that combines visualization, embodiment, and mindfulness practices to promote healing and well-being.

The components and techniques of VEMI therapy encompass several key components that work together to facilitate healing and personal growth. Firstly, visualization techniques are used to guide individuals in creating mental images that promote relaxation, self-awareness, and positive change. Through guided imagery, individuals are encouraged to visualize desired outcomes, explore their inner landscape, and tap into their innate creativity. Embodiment techniques form another integral part of VEMI therapy. These techniques involve engaging the body mindfully and intentionally to promote self-awareness and emotional regulation. By focusing on bodily sensations, movements, and postures, individuals can better understand their emotions and cultivate a greater sense of connection with themselves and others. Mindfulness practices are also central to VEMI therapy. Mindfulness involves paying attention to the present moment with an attitude of curiosity and non-judgment. By cultivating mindfulness, individuals can develop greater self-compassion, emotional resilience, and the ability to respond skillfully to life's challenges.

The potential benefits of VEMI therapy are vast and far-reaching. By integrating visualization, embodiment, and mindfulness techniques, VEMI therapy has been shown to positively impact individuals' mental, emotional, and physical well-being. Research has demonstrated that VEMI therapy can reduce stress, anxiety, and depression, enhance self-esteem and body image, improve concentration and focus, and promote overall psychological resilience. The applications of VEMI therapy extend beyond traditional therapeutic settings. In healthcare settings, VEMI therapy has been used to support individuals with chronic pain, cancer, and other medical conditions, helping them cope with their symptoms and improve their quality of life.
What are the benefits of VEMI Therapy?


The Benefits of VEMI Therapy offers a multitude of benefits for individuals seeking to improve their overall well-being. Firstly, it has been found to have significant physical benefits. For instance, VEMI Therapy has been shown to alleviate pain, reduce inflammation, and improve mobility in individuals suffering from conditions such as arthritis, fibromyalgia, and chronic pain. By addressing the underlying energetic imbalances, VEMI Therapy provides a holistic approach to pain management and promotes long-term healing. Furthermore, VEMI Therapy has profound emotional and psychological benefits. It has been found to reduce stress and anxiety, improve sleep patterns, and enhance mental clarity and focus. By restoring energetic balance, VEMI Therapy helps individuals release emotional blockages and trauma, leading to improved emotional well-being and a greater sense of inner peace. Additionally, VEMI Therapy has social benefits, as it can enhance communication and interpersonal skills. By promoting a sense of connection and harmony within oneself, individuals undergoing VEMI Therapy often experience improved relationships and a greater ability to empathize and connect with others.

The effectiveness of VEMI Therapy is supported by numerous case studies and research findings. For example, a study conducted on individuals with chronic pain found that VEMI Therapy significantly reduced pain levels and improved overall quality of life. Similarly, research on the use of VEMI Therapy in the field of rehabilitation has shown promising results, with individuals recovering from injuries or surgeries experiencing faster healing and improved functional outcomes. The potential impact of VEMI Therapy extends beyond individual healing. As more research is conducted and its benefits become widely recognized, VEMI Therapy has the potential to revolutionize healthcare systems.
What conditions can be treated with the help of VEMI Therapy?


Understanding VEMI Therapy is a comprehensive healing modality that combines ancient wisdom with modern science. It is based on the principle that all living organisms have a unique vibrational energy field, and disturbances in this field can lead to illness and imbalances. Developed over decades, VEMI Therapy draws inspiration from traditional healing practices such as acupuncture, energy healing, and sound therapy. One of the key principles of VEMI Therapy is the use of vibrational frequencies to restore balance within the body. Practitioners utilize various techniques, including the use of sound, light, and electromagnetic frequencies, to stimulate the body's natural healing mechanisms. By targeting specific areas of the body or energy centers, VEMI Therapy aims to remove blockages, release stagnant energy, and promote the flow of vital life force energy.

The body can undergo profound healing, recharging and detoxifying all cells to support optimal health and well-being, without the interference of EMF radiation. Removal of harmful electrosmog (EMF radiation) from the body and environment is critical to recovery. It creates a palpable sense of calm that permeates the body, mind and spirit. Since these destructive frequencies have caused health problems and disease for generations, eliminating this vaping can have a significant and especially positive effect on the entire body.
Where to get VEMI Therapy near me in Elmhurst IL?


Integral Med in Elmhurst, IL is now offering VEMI Therapy to clients in and surrounding Elmhurst, IL. This optimal wellness treatment has proven to help many of our clients and continues to provide wellness possibilities to each new client who books with us.

If you want to learn more about our VEMI therapy and how this therapy option can help you, contact our clinic today! Visit Integral Med today for more information. We serve patients from Elmhurst IL, Westchester IL, Addison IL, Carol Stream IL, Franklin Park IL, Berwyn IL, Bloomingdale IL, and nearby areas!