EMMETT Technique Specialist in Elmhurst IL
Want to ease your pain? EMMETT technique is a safe and simple muscle release therapy that addresses pain and discomfort and movement restriction issues. For more information, contact us today or schedule an appointment online. We are conveniently located at 340 W Butterfield Rd Suite 3C, Elmhurst, IL 60126.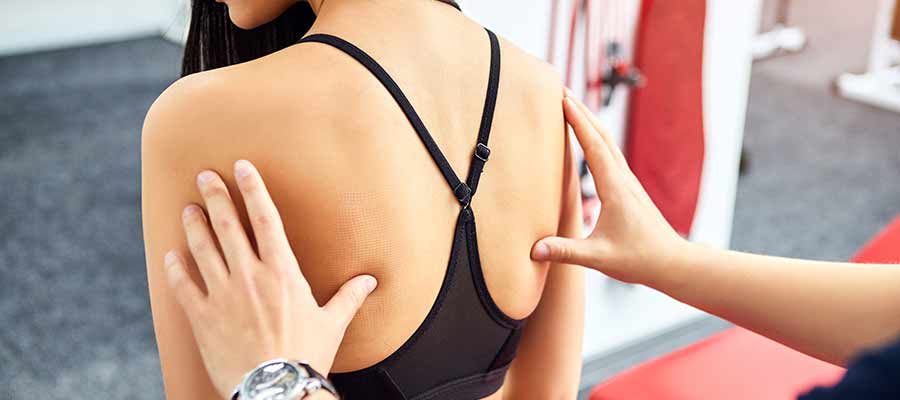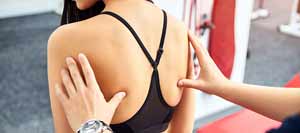 Table of Contents:
What is EMMETT therapy?
What is EMMETT therapy used for?
How effective is EMMETT Technique?
How does EMMETT Technique work?
What is EMMETT therapy?


EMMETT therapy or EMMETT technique, is a form of noninvasive body therapy with the goal to relax the muscles and relieve pain. In a broad description of the treatment process, a therapist applies pressure to the body in different ways and in certain patterns to help treat musculoskeletal issues, pain, or discomfort. In addition, it is able to be used on a multitude of areas of the body and can be used alongside massage therapy or chiropractic treatment to increase effectiveness. While EMMETT therapy was initially developed in the 1980s in Australia, it has gained popularity more recently and has made its mark mainly across Europe. If you are curious about whether EMMETT therapy can help you, or just have general questions about the therapy, it is best to contact a practitioner and inform them of your specific circumstances prior to receiving treatment and come to an informed decision.

What is EMMETT therapy used for?


EMMETT therapy is able to treat and aid a wide variety of musculoskeletal issues in multiple areas of the body. The back, neck, legs, and hips are all common areas that the technique is used on. Noninvasive body therapy is largely used to help ease patients' pain and discomfort, and in addition, can be effective at helping increase patients' mobility, and relieving their muscle tension. Moreover, many patients also decide to start EMMETT therapy for the general well-being and maintenance benefits that it provides. Keep in mind that the technique is fairly new and has only begun gaining popularity recently, and because of this, science has not fully explored the exact reason why patients feel relief from the sequence of pressure used in EMMETT-style therapy. With that being said, however, many studies tackling the EMMETT technique are currently in progress, so as of right now, EMMETT is a form of alternative treatment for pain and discomfort.

How effective is EMMETT Technique?


EMMETT technique can be an effective option for people with the appropriate circumstances and specifically, the treatment often receives high praise from patients who are looking for short-term solutions to musculoskeletal discomfort and pain. With that being said, it is difficult to scale the exact effectiveness of the technique for a variety of reasons. For one, EMMETT therapy is currently not very explored. It has only just begun to gain traction as a musculoskeletal treatment even though it was developed decades ago. This means that there is not much data regarding patients' conditions and treatment, however, this will likely soon change. Another reason why it is difficult to gauge its effectiveness is that it is similar to and often used alongside other musculoskeletal therapies. This can make it harder to establish if one treatment or the other is causing results. Knowing this information, it is best to consult with a practitioner to ensure that EMMETT therapy is safe for your specified condition and will be an effective course of action for treating your specific health circumstance.

How does EMMETT Technique work?


EMMETT technique consists of a series of pressure-applying motions on the human body which in turn relaxes muscles and relieves discomfort or pain. It is similar to other forms of musculoskeletal treatments such as massage therapy or chiropractic treatment and can be used in combination with them, however, the EMMETT technique is newer than the treatments previously mentioned. Because of this, it is not deeply explored and not much is known about how it exactly works, however, seeing that there are several pressure application musculoskeletal treatments that have provided immense benefits to people, it is believed to function similarly. There is a general curiosity about the technique, and thanks to that, there are currently studies being done to further explore the exact reasons as to why the EMMETT technique works. If you have more questions regarding EMMETT technique/therapy, it is best to call your practitioner or book a consultation as they can ultimately set up a plan to help treat your conditions in the most effective way they are able to. We serve patients from Elmhurst IL, Westchester IL, Addison IL, Carol Stream IL, Franklin Park IL, Berwyn IL, Bloomingdale IL, and nearby areas!