HOCATT Sauna Specialist in Elmhurst IL
HOCATT stands for "Hyperthermic Ozone and Carbonic Acid Transdermal Technology" and is the most powerful way to oxygenate and detox the body. The HOCATT is a multi-modality wellness sauna with steam, rife, ozone, and infrared simultaneously. For more information, contact us today at Integral Med or schedule an appointment online. We are conveniently located at 340 W Butterfield Rd Suite 3C, Elmhurst, IL 60126.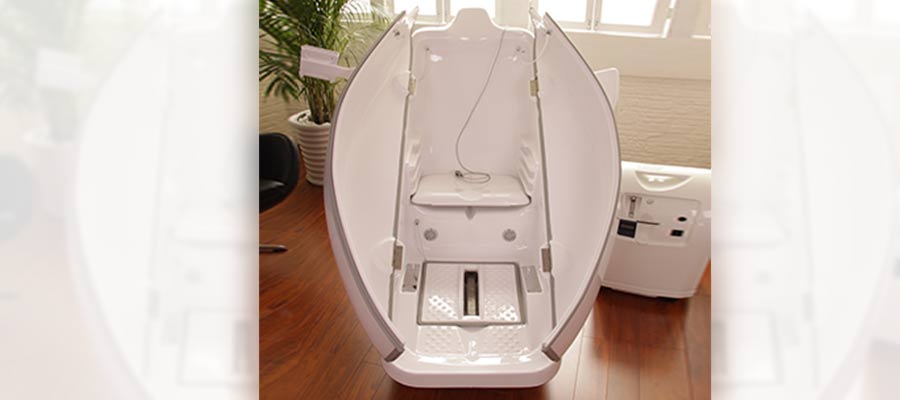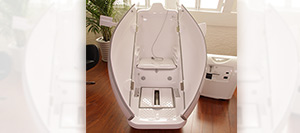 Table of Contents:
What is a HOCATT sauna?
What are the benefits of HOCATT?
What to expect after HOCATT?
How often should you use the HOCATT?
What is a HOCATT sauna?


HOCATT is an acronym for Hyperthermic Ozone and Carbonic Acid Transdermal Technology, and it is a personal ozone sauna. These saunas aim to act on the plethora of health benefits that come with the infusion of ozone, carbon dioxide, and oxygen, as well as steam and light. While using a HOCATT sauna, an individual's entire body is enclosed in the capsule with only their head exposed to the outside. This is to ensure safety, as while ozone and carbon dioxide infusions can have health and cosmetic benefits while applied in this specific way, inhaling either ozone or carbon dioxide is not safe or healthy. HOCATT saunas are generally a viable option for a variety of people; athletes looking for a way to boost performance, people looking for temporary pain or mobility relief, or even people looking to maintain their body through the relaxation provided by a sauna commonly find themselves using HOCATT saunas.

What are the benefits of HOCATT?


HOCATT saunas have a multitude of additional benefits on top of the traditional sauna benefits that set them apart for many people. Like a normal sauna, HOCATT saunas increase blood circulation and in turn, increase blood oxygen levels and aid metabolism, but also provide anti-aging and cosmetic benefits to the skin thanks to its special infusion of ozone, carbon dioxide, oxygen, and light. In addition to all of these, HOCATT saunas allow people to benefit from released muscle tension, increased athletic performance, increased absorption of nutrients, boosted immune system, short term pain relief, increased healing of connective tissue, and production of antioxidant enzymes. While relaxing, you can also burn calories while using HOCATT. The benefits of HOCATT specifically make it a legitimate option for many people who are looking to see a plethora of quick health benefits.

What to expect after HOCATT?


There are certain procedures and care methods you should be aware of and put into practice following your HOCATT appointment. Immediately after your session, the ozone and carbon dioxide are effectively extracted from the pod to avoid dispersing them into the room and causing potential health hazards. Once the entire mixture of oxygen, ozone, and carbon dioxide is released, you will be able to wrap yourself in a towel and exit the chamber. As for post HOCATT care, it is key to ensure that you stay properly hydrated. Even though you may not realize while it is occurring, all saunas cause immense amounts of sweat to be released from the body, thus, it is important to replenish the water to avoid the symptoms of dehydration. Additionally, there may be some mild symptoms that may arise for some people; Feeling tired, lightheaded, or nauseous are the most common reported symptoms, however, these generally resolve quickly and are largely due to the heat exposure of a sauna. Finally, it is vital to follow any instructions given by your provider post-session in the form of extra care steps. We hope that this information prepares you for the experience of a HOCATT sauna session.

How often should you use the HOCATT?


The frequency of HOCATT sessions will vary for the vast majority of people, as everyone has different goals, circumstances, and needs. With that in mind, we can run through the information that will give you the best idea of how your HOCATT schedule may operate. Most HOCATT sessions typically last around half an hour. Generally healthy clients only hoping to use HOCATT as a way to maintain their health can expect to have sessions much less frequently than someone looking at HOCATT as a means of or aid to pain relief. For the healthy individual, this typically means anywhere from one to a few sessions a month. For someone looking at HOCATT as a means of treatment or aid for a condition, a few times a week is fairly standard. Keep in mind that this will vary depending on the severity of one's condition, availability, or if they are a potential health risk with HOCATT. Getting in contact with a practitioner will help determine the proper plan and best course of action to ensure safety and significant results. We serve patients from Elmhurst IL, Westchester IL, Addison IL, Carol Stream IL, Franklin Park IL, Berwyn IL, Bloomingdale IL, and nearby areas!