Meet Dr. David Kizior DC. CAc. TRT at Integral Med in Elmhurst, IL
Dr. David Kizior DC is an experienced and licensed chiropractor and an integral part of Integral Med. For more information, contact us today or schedule an appointment online. We are conveniently located at 340 W Butterfield Rd Suite 3C, Elmhurst, IL 60126.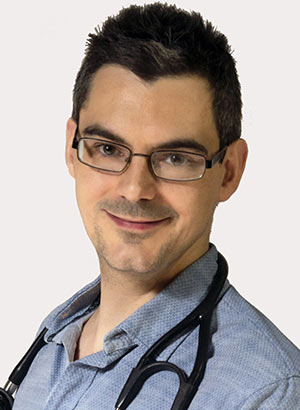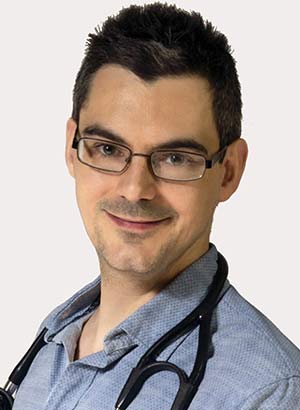 Dr. David Kizior DC. CAc. TRT
Table of Contents:
Integral Med Chiropractic / Integral Med
Education
Volunteer
Procedural Familiarity/Skills/Seminars
Awards
I am an integrative medical practitioner with specific Training in the treatment of Muscle-Skeletal Conditions, and I incorporate training in Diagnostic Ultrasound, Eastern Medicine, Chiropractic, Acupuncture, and Manual Therapies.
Your friendly Elmhurst chiropractor, Dr. David Kizior, is licensed by the Illinois state board. He received his medical degree from the National University of Health Sciences. Dr. David has extensive experience transforming people's lives towards good health and wellness. He uses a "full-body" multiple-technique approach to health care, but most importantly he believes that being part of a team of integrative physicians is what sets him and his practice apart.
Dr. David: "I have a great passion for helping as many people as I can with chiropractic care which has always been my purpose in life."
Integral Med Chiropractic / Integral Med


Chiropractor Elmhurst, IL [December 2020–Present]

I am an integrative medicine physician with specific training in the treatment of muscle-skeletal disorders. I use a variety of approaches to tackle medical complaints including specific diversified and tonal chiropractic medicines, manual therapies, therapeutic exercise, prescription herbs and supplements, diet and lifestyle counseling, athletic counseling, acupuncture, and oriental medicine in order to provide a comprehensive, patient-centered approach to care.
Volunteer


• Camp Counselor for adults with physical disabilities
• Organized, lead, and completed a community service project consisting of over 300 man-hours
• Assisted in the restoration of a Tallgrass prairie for the Joliet Park District
• Soup Kitchen
• Roadside cleanup
• Big Brother Big Sisters
Procedural Familiarity/Skills/Seminars


• Acupuncture Certification
• Experience in Sports and Conditioning
• Certified in Torque Release Chiropractic Technique
• Proficient in Flexion Extension Technique
• Proficient in Flexion Distraction Technique
• Natural Management and Advanced Strategies in Thyroid conditions Seminar
• Treatment and Advanced Strategies of Pediatric Autism Seminar
• Diet and Nutrition Seminar
• Detoxification and Environmental contaminants Seminar
• Dynamic Neural Stabilization Seminar
• Motion Palpation Institute Upper body Seminar
• Motion Palpation Institute Full body Seminar
• Concussion in sports medicine seminar
• Blood Chemistries Analysis Seminar
• Dopamine and Addictions Seminar
• Currently working towards certification in MSK Ultrasound